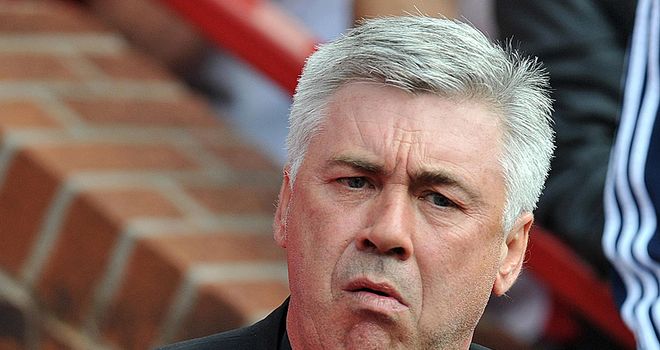 Ancelotti: Chelsea manager warned over future conduct by the FA
Carlo Ancelotti has been warned over his future conduct by the Football Association following comments from the Chelsea manager about referee Howard Webb.
Ancelotti fell foul of the rule which forbids any discussion - positive or negative - of match officials prior to games.
A letter issued to all managers in October advised that any pre-match comments would be interpreted as an attempt to influence an official and deemed in contravention of Rule E3.
The Italian discussed Webb in the build-up to the crucial Premier League encounter with Manchester United at Old Trafford
on 8th May, which the Red Devils won 2-1.

Fantastic referee
Opposite number Sir Alex Ferguson has already been warned by the FA after also speaking about Webb prior to the meeting.
A statement from the FA read: "The FA has today warned Carlo Ancelotti as to his future conduct.
"The Chelsea
manager's warning relates to his pre-match media comments prior to the Premier League match with Manchester United on 8 May."
Ancelotti had said: "I think it's not good to speak about the past, and also it's not good to speak about the referee because I don't want to put pressure on the referee.
"Howard Webb is a fantastic referee, he has experience, he has skills, but this is football and sometimes when things are not good you speak about the bad decisions against you."