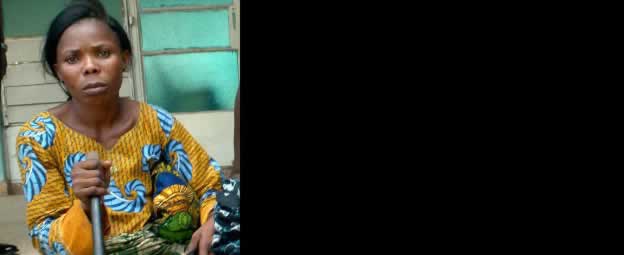 Kemi confessed: "We used to break shops around 11pm and where the security is tight, we will wait till early in the morning, around 5am when the security guards would have relaxed. To open shops, I have master keys and whenever I do not succeed with master key, I use iron rod to break the shops. I have operated in Osun and Oyo States." She explained further that they were coming to Ibadan from Ifon, Osun to sell the stuffs they stole and that when they got to Ogbomosho, a vehicle which had brake failure caused a traffic snarl which the police were trying to control. "As we were about to break away from the traffic jam, the police, stopped us and began questioning us. That was how they arrested us," she narrated.

Kemi noted further that during her trial in 2009, she gave both the police and the court a fake name. She jumped bail by lying to her lawyer that she wanted to go and treat herself of her illness, but never returned.

Ganiyu Adewale, a commercial bus driver, was arrested on Thursday 14 July 2011 along Onipepeye area of Ibadan for being in possession of 500 live cartridges. In a chat with this medium, Adewale explained: "I am not the owner of the cartridges. One Peter whom I have known for long gave me N1,000 to help him take a load to Ibadan and deliver it to somebody that will come and collect it from me at the motor park in Ibadan. But on getting to Onipepeye, the police stopped me and searched my vehicle and found it under the seat.