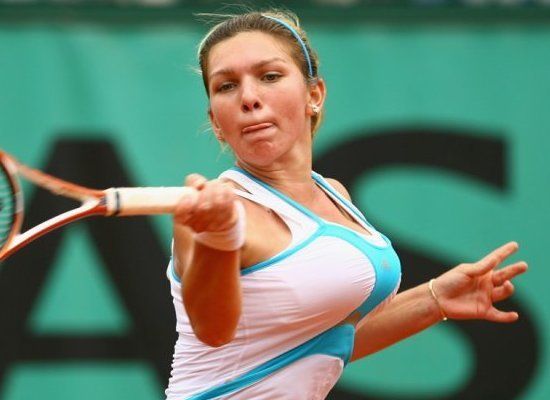 At the age of 17, Simona decided that nothing would stand in the way of her ambition to make it to the top in tennis.
Tired of her game being hindered by what one blogger rather patronisingly described as 'those funbags,' she underwent breast reduction surgery two years ago to reduce her measurements from a 34DD to a 34C.
Perhaps as a result, she has since shot up 450 places in the world ranking.
Last week, she was knocked out of Wimbledon by Serena Williams, but still deems the operation a success.
Her decision, however, has been widely condemned — 'slice off part of your anatomy for money and trophies?' sums up the online consensus.
But as an athlete, her body's ability to perform is everything. She experienced back pain, too. She probably hated the whistles and cat calls when she was trying to focus on her game.
At 34DD, her generous bust literally got in the way and slowed her down on court. As breast reduction is major surgery, she then had to rest from professional tennis for several months before returning to the game in 2010.
However, this year the decision is paying off – before she was beaten by Serena, she won her first game at Wimbledon comfortably.