judicial 3d gavel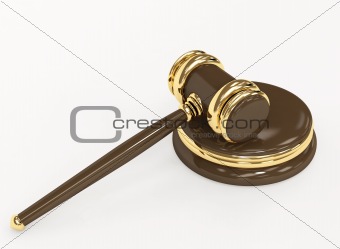 A Chief Magistrate court sitting in Bauchi has sentenced a man to four years imprisonment for seducing a married woman.
The court presided over by Chief Magistrate, Isa Mohammed convicted Attahiru Umar Sade, a bachelor.
The husband of the woman Suleiman Bello through his lawyers, UB Darazo, Auwal Ibrahim and Jibrin Sa'id Jibrin filed a direct criminal complaint before the court against the accused.
Bello alleged that sometimes in July 2010, Umar Sade started wooing his wife Mars Munira Mohammed in an unlawful way suggestive of his intention for a love relationship and she reported the
matter to him.
Bello told the court that when he heard the complaint, he approached the man and warned him to desist from any kind of interaction with his wife, and moved his wife from their former house at Danjuma Goje to Federal Low cost in order to blocked him from her.
He said in spite of the preventive measure, the accused went out of his way, got her mobile phone number and put calls to her on Monday September 26, 2011.
Bello said the accused sent to his wife via text message a recharge card Zain for N500 made up of these numbers 6994686556722738 to his wife, and the following day September 27, 2011, he lodged a complaint at Dutsen Tanshi Police station.
He said the accused put two calls to his wife and Police arrested the man at the scene of the conversation with his wife asking her if her husband was at home, later he was released on bail.
Counsels to the complainant told the court that the accused is suspected to have committed the offences of criminal trespass, and enticing a married woman contrary to section 342, 344, and 389 and punishable under section 348, 355, and 389 of the penal code laws.
When asked by the presiding judge yesterday, the accused pleaded guilty to all the charges and appeal for leniency from the court.
In his judgment, the presiding Judge, Chief Magistrate, Isa Mohammed sentenced the accused to six months in prison or pay a fine of N5,000 on first count charge, on the second count charged he sentenced him to one year in prison or pay a fine of N10,000 on the third count charged he was sentenced to two years in prison or pay a fine of 15,000 and ordered him to pay the sum of N50,000 as compensation to the complainant or to spend six months in prison.